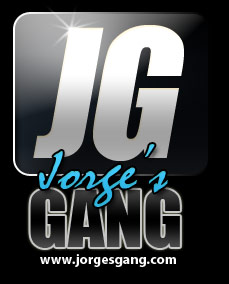 FAQ
Who is Jorge?
Jorge is a modern free spirit, living the dream of every man. He travels thoughout the world to taste the sweets of each country. He takes you on a spectacular journey, captured on photos and videos.
Your journey can start here as well. Click here.

What will I get in my membership?
You will get unlimited access to all the content Jorge's Gang offers. High quality streaming movies, high resulution photo galleries, a community forum and contact details of all the men featured on this website.

Do I need special software to view the content?


All you need is a regular browser with a Flash Player. You can download it here.

How can I join?
Click here.